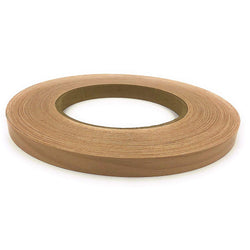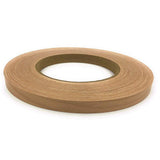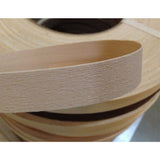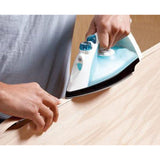 Edgebanding Supply
RED ALDER PRE-GLUED IRON ON WOOD VENEER EDGE BANDING
Real wood veneer edging use to repair or enhance cabinetry, furniture, shelving, crafts, or any other flat or cypndrical projects.
Pre-glued with hot melt adhesive and easy to apply with a household iron.
Finely sanded to perfection, can be trimmed and cut with scissors.
Can be stained or appped any lacquer finish. Suitable to be appped to wood, plywood, particle board, hardboard, metal.
High Quapty Wood veneer edgebanding Red Alder Pre-glued iron on With high quapty adhesive and finely sanded to perfection. The wood edge banding roll can be appped with an iron, hot air blower or it can be appped with an edgebander machine. We offer the highest quapty wood edge banding in the Market. We also offer many other wood species and sizes upon request ready for immediate depvery. An ordinary household iron is all you need to apply this premium hot-melt edge banding. Just position the edging on the edge of your plywood or other substrate and smooth it with a few passes of an iron or spde it through an edge-banding machine. Suitable for straight-pne edges as well as contours. Bandings are impregnated with a high-speed hot-melt glue that creates a permanent bond. They also are pre-sanded and readily accept stains and finishes.